Welcome to ProPERLA UK Ltd
We believe that super hydrophobic coatings will become the benchmark for the building trade generally in the future and therefore we are proud to launch our new website to raise the profile of a new era in exterior coating products.
We recognise that the UK is facing significant challenges in its desire to retrofit its housing stock to meet government targets for fuel poverty and carbon reduction and also in its desire for everyone to live in a warm, comfortable and energy efficient home but these challenges bring exciting opportunities for new and innovative coating technologies like ours. We believe we can contribute to the achievement of such goals by working alongside existing energy saving initiatives to provide products which keep buildings dry – and dry buildings mean less heating costs and improved living conditions for occupants. Once applied, these coatings last between 10-20 years providing many years of comfort as well as reduced maintenance and upkeep.
They come with long term manufacturer's guarantees and are proven to withstand all climatic conditions. They are designed for single skin buildings with no cavity, but are of equal importance to modern buildings in that they help to keep any installed cavity wall insulation dry and effective.  Our passion for these technologically superior coating products is only rivalled by our commitment to customer service. We provide a full technical back-up service, including training and on-going product development as well as a next day courier delivery service for timely placed orders. I'd like to take the opportunity to thank you for your interest in the new ProPERLA website but do not hesitate to contact us for more information on how these external wall coatings can benefit your property.
Gary Thompson, Managing Director, ProPERLA UK Ltd
Moisture in building materials is a key driver to energy loss. Wet materials transfer heat much quicker than dry materials. Tests have shown that a damp content of 5% in a plain brick wall can lower the insulation performance by up to 50%. By keeping walls and roofs dry, ProPERLA helps to improve thermal efficiency.  Find out more below about our products that we do here at ProPERLA
ProPERLA will continue to bring the most advanced range of super hydrophobic coating technologies to properties around the UK which will help not only help reduce the water absorption of your property by up to 96.3% but also offer the most effective but minimal disruption solution to reduce thermal heat loss from your property. All of ProPERLA products are rigorously tested by UKAS testing laboratories to bring you peace of mind that your home will always be protected efficiently whilst at the same time saving you money by reducing heat and energy loss.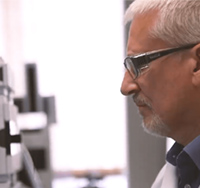 Tested and Certified products
ProPERLA wall coatings have been rigorously tested and certified for durability, thermal insulation, property breathability and water repellence by UKAS testing laboratories.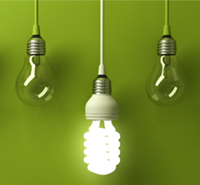 Energy Savings Trust
Energy Savings trust are an independent company dedicated to providing and promoting energy efficiency and sustainability to address the climate emergency. All of ProPERLA's products after testing have been verified by the Energy Savings Trust.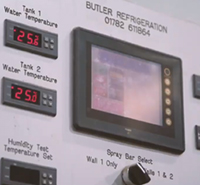 Independent testing by Lucideon
In order for ProPERLA's products to be fit for purpose and conform to regulations, Lucideon will undertake testing and characterisation to enable them to scientifically and impartially test ProPERLA wall coatings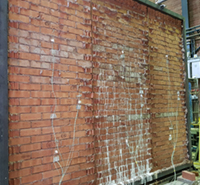 25 year weather performance testing
To determine long performance of ProPERLA testing was undertaken correlating to 25 years and after all the tests there was shown that there was no evidence of water penetration, no deterioration in performance and no evidence of cracking or deformation of the brickwork