UKAS Certification – British Assessment Bureau
Cavity Wall Extraction Certification
Extend your business expertise to include UKAS Certification
British Assessment Bureau have adopted the Oscar Onsite Cavity Wall Insulation Extraction Scheme and are able to enhance Oscar Onsite members with a prestigious UKAS Certification.
Compete in a fast-moving industry with UKAS Certification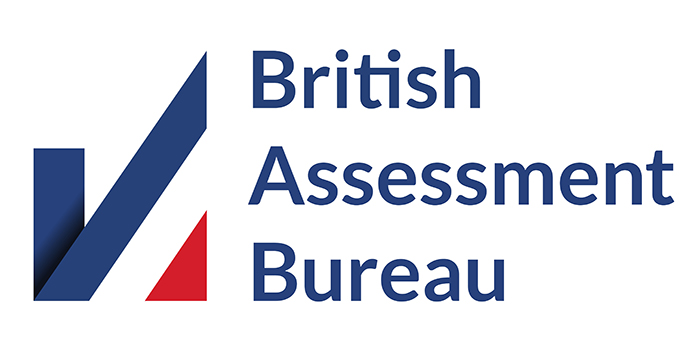 Benefits of becoming CWE certified
Win more business
Demonstrate competence in tenders
Certification designed with building product manufacturers
Instil confidence in customers and stakeholders
Oscar Onsite recognised standards
How to get Cavity Wall Extraction certification
There are 5 simple steps to achieve your UKAS CWE certification
Quotation
Contact the team regarding UKAS Cavity Wall Insulation Extraction to receive a quotation.
Documentation Preparation and QMS Login Submission
Once documentation is prepared and ready for audit, submit details for inclusion onto the audit list. Audits will be carried out within 28 days.
Assessment
A desktop assessment of your systems and supporting documents are completed. If it meets the CWIE requirements you will be granted certification for 3 months and you will be added to the TrustMark register and website. If there are non-conformities, you will be required to submit a corrective action prior to granting certification.
Site Assessment
Within 3 months of the initial assessment, we will complete on-site assessments of work you have undertaken or are in the process of undertaking. These will be assessed against your system and the CWE requirements. Following this, your certification will be extended to a full 12-month term. If there are non-conformities, you will be required to submit a corrective action prior to us granting the extension.
Annual assessment
The excellent reputation of certification is driven by its requirement for ongoing assessment of compliance, so we'll keep in touch and arrange annual assessments to keep your certification up-to-date and support you in maintaining an up to date project file on the Trustmark website.
Learn more
What is Cavity Wall Extraction?
Cavity Wall Insulation Extraction and Clearance is the procedure whereby debris, rubble, obstructions and old insulating material is cleared from a cavity. Such obstructions are found in a surprising number of properties and regularly cause issues within the home, such as creating cold spots and damp problems.
Who are Oscar Onsite?
Oscar Onsite are an award-winning long-established UK wide accreditation body that provides training and assessments to contractors involved in Cavity Wall Insulation Extraction, to ensure they meet the National Occupation Standards and earn the recognised OSCAR. Oscar Onsite provide foundation training and accreditation and formal qualifications of NVQ Level 2 in Cavity Wall Insulation Surveying and NVQ Level 2 in Cavity Wall Insulation Extraction as a GQA Approved Training Centre Oscar Onsite also provide Technical Monitoring and onsite support to members.
British Assessment Bureau has formed a strategic partnership in offering a fully rounded service from Oscar Onsite training through assessments and on to UKAS certification by the British Assessment Bureau