Finance your Cavity Wall Insulation Extraction in 3 easy steps
Problem
Reportedly there are over 3 million homes that have been identified along the West coast alone as stated in the British Research Establishment report dated 18th March 2015/303-500.1.
Of course, this figure will be much greater on a UK wide basis, houses that suffer from damp, mould and other related issues attributed solely to failed Cavity Wall Insulation. This is caused by either incorrectly installed Cavity Wall Insulation either by incompetent, non-accredited installers or unscrupulous companies taking advantage of the previous lack of technical monitoring and installing CWI in properties not in a suitable condition.
Solution
Fully extract all of the insulation and reinstate the cavities back to where they should have been before any insulation was introduced, and at the same time remove any other obstructions within the cavity wall void. This means clearing the cavity of rubble and debris and any other materials that should not be there because they could contribute to damp issues within the property.
Repair
The process of Cavity Wall Insulation Extraction is straightforward albeit labour intensive, taking on average 1 or 2 days with two technicians, it requires specialist machinery fit for this purpose and should only be carried out by Oscar Onsite accredited technicians who are able to adhere to the established Method Statement which outlines the procedures.
Property Technical Surveys are carried out by specially trained Surveyors who have completed and passed the Oscar Onsite CWI Extraction Course which will fully equip them to identify the issues which are then placed into a formal technical report. This report will form the basis of the remedial works required to be carried out by the Approved Oscar Onsite Extractor company. All evidence from the extraction is uploaded by the Technicians and uses data such as photographs, borescope and/or thermal images as required as evidence.
Upon completion, a final Oscar Onsite inspection is carried out to confirm and stating the property is fully reinstated with clear unobstructed cavities. This ensures that a fully compliant and robust procedure is in place therefore reducing the risk of any future liabilities.
Extraction Companies who wish to embark on the Oscar Onsite Cavity Extraction Accreditation will be required to have all technicians assessed by Oscar Onsite and approved through a mix of theory and onsite assessments which will determine the technician's competence along with the Extraction companies Quality Management processes and insurance cover.
Importantly clients such as Homeowners have expressed their concerns that the incompetent, non-accredited companies who put it in the now failed insulation should not be allowed to come back to take it out! as a result they welcome the Oscar Onsite Scheme as it provides them with added security.
Improveasy
The UK's leading home improvement finance company.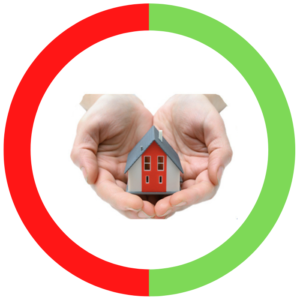 OSCAR Onsite and Improveasy
Ensuring our workforce and contractors are qualified to the highest standards.
(Recently awarded 'Quality Management, Compliance & Training Company of the year 2018/19' by the National Energy Efficiency Awards and Best Business Award Winner 2021 for Corporate Social Responsibility.)
Finance your Cavity Wall Insulation Extraction in 3 easy steps
Apply
Apply online for an instant credit decision. You can cover the cost of the extraction with an independent Oscar Onsite Technical Monitoring service which includes a Clearance Certificate to ensure your extraction has been done to the correct standards required by Oscar Onsite independent contractor members.
Extract
Have your new home improvement works completed by an Oscar Onsite accredited contractor firm. You can also include any additional home improvement works
Standard Repayment or Pay Nothing for 12 Months

You can choose which repayment plan is best for you & either repay from month 1 or choose a 12-month break and start paying from month 13

Frequently Asked Questions
Who are Improveasy?
Improveasy are a finance company who specialise in producing bespoke financial solutions to homeowners across the UK. We work with our nationwide network of accredited installers and manufacturers to ensure that your new home improvements are financed in the best possible way. Improveasy act as a Broker for finance via a panel of lenders. The credit provided is subject to application and status.
Who are Oscar Onsite?
Oscar Onsite are the UK's Leading Authority in Training, Compliance and Technical Monitoring relating to Cavity Wall Insulation Extraction. Oscar Onsite train independent contractors across England, Wales, Scotland, Northern Ireland and Eire to ensure Quality Management and individual extractors have a sound knowledge and understanding and proven skills.
What is the minimum criteria when assessing my finance application?
Applicants must be 18 and over at the time of application – Must be younger than 80 years old on the day of the last payment of the agreement – Permanent UK resident and home owner – In regular permanent employment (min 16 hours or more) – Self Employed – Retired with proof of state, private or company pension – Long term invalidity / disability / mobility benefit (details of income must be supplied including reference numbers).
Can I change the date of my payment?
Yes, shortly after installation of your new home improvement measure/s the lender will write to you. You can then contact the lender directly to arrange to change the date of your monthly direct debit
How long does the application take?
An application should take approximately 15 – 20 minutes to complete.
How soon can I get a decision on my finance application?
You will receive an instant 'accept' or 'decline' from the lender once your online application is submitted. On occasion this may be referred to an underwriter to review your application if a decision is borderline. For example: Inaccuracies in your application, missing information, markers on your credit file etc. If an underwriter steps in this can take up to 20 minutes to come back with a decision (Underwriters available 9am – 6pm Mon-Fri).
What is an APR percentage rate?
An Annual Percentage Rate (APR) is the interest displayed as a fixed percentage to be used as a comparison against the cost of other forms of finance, credit, and loans.
Could I lose my home if I do not keep up my repayments?
No. Finance provided by Improveasy is not secured against any form of property or asset and is classed as 'unsecured personal finance'. The details regarding this will be clearly outlined on your Consumer Credit Agreement.
Who do I contact with any other questions regarding finance?
You can call Improveasy and speak to one of our advisers who will be able to assist you with any enquiries on our free phone number 0800 024 8505 select option 2.
What is Buy Now Pay Later (BNPL)?
Buy Now Pay Later or BNPL is a convenient way to pay for purchases through credit. The customer enters into a credit agreement with Duologi whereby they have an initial payment free period (or deferred period) followed by a monthly repayment period in which to pay off the loan as per the loan agreement.
Does the customer have to pay interest during the payment free period?
No, as long as the customer pays off the entire credit amount before the end of the last day of the payment free period, they will only have to pay the original loan amount with zero interest.
Are there any monthly payments to be made during the payment free period?
There are no monthly payments to be made during the payment free period by the customer.
What happens if a customer does not pay off the loan by the last day of the payment free period?
If the customer wishes to rollover the loan beyond the payment free period, they will need to start making monthly payments starting one month after the last day of the payment-free period. The number of monthly payments will be stated in the terms of the agreement.
Will the customer have to pay interest if they have rolled over the loan after the payment free period?
Yes, if the customer rolls over the loan after the payment free period, they will have to pay interest as per the terms of the loan agreement and as quoted to them before the agreement is formally signed by them.
From when is the interest applicable?
Once the customer rolls over the loan after the payment free period, interest will be payable by them at the quoted APR from the date of the original loan.
Please refer to the following example:
Original loan date: 1/1/2018
Loan Term: 48 month term
Deferred (i.e. payment free) term: 12 months
Therefore, payment term: 36 months
APR: 19.5%
Rollover date: 1/1/2019
Interest payable after rollover: At APR 19.5% from original loan date, i.e. 1/1/2018
The interest and capital repayment amount will have been quoted to the customer as part of the customer journey before they sign the agreement.
Can a customer settle part of the loan?
Yes, the customer can settle part or the full amount outstanding of the loan at any time by calling our Customer Services team on the number provided.
Will Duologi notify the customer with a reminder when they are approaching the end of the payment free period?
Yes, as a responsible lender, Duologi will send a written reminder to the customer at least 4 weeks in advance of them approaching the end of the payment free period to enable them to make a decision whether to settle the loan in full before the end of the payment free term or to rollover.
Is there a minimum purchase amount for BNPL to be available to the customer?
Yes, like our other credit products, BNPL purchases are subject to minimum and maximum loan amounts. Please refer to the rate card agreed as part of the RTA for details.